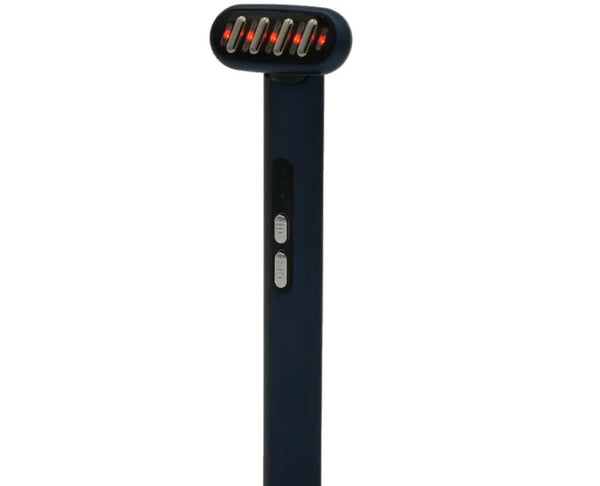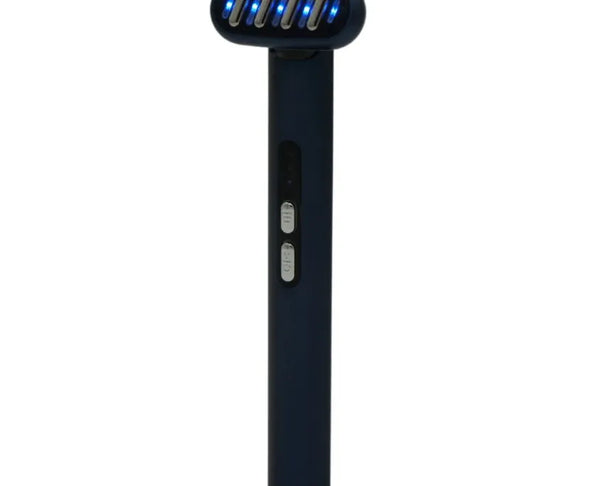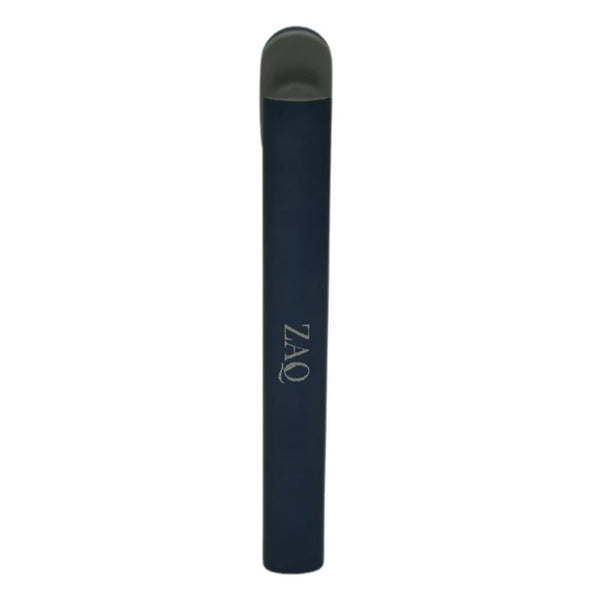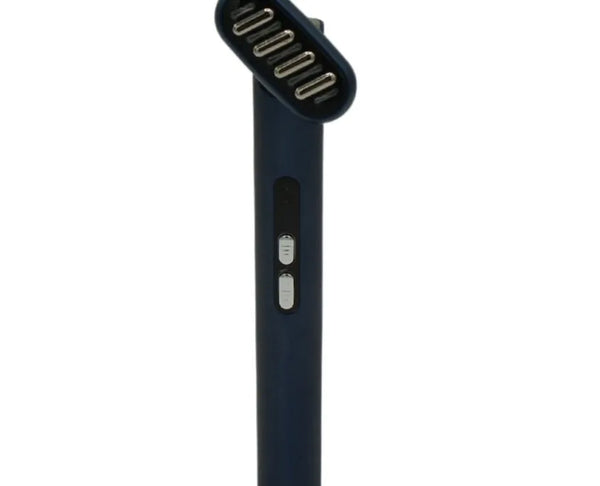 ZAQ ZAYN Multifunctional Face Device - Back in stock!
ZAQ ZAYN
Multifunctional face devices that incorporate red light therapy, blue light therapy, microcurrent therapy, heat therapy, and vibration therapy offer a comprehensive approach to skincare. These devices provide a range of benefits, including improved collagen production, acne reduction, enhanced muscle tone, better product absorption, and overall skin rejuvenation.
90 DEGREE ROTATING MASSAGE HEAD: Introducing a cutting-edge massage head that rotates 90 degrees, offering a truly innovative experience. With its unique design featuring a 15-degree tilt, this massage head provides utmost convenience for smooth and effortless movements across various facial areas. Whether it's the forehead, around the eyes, cheeks, jaws, neck, or any other part of the face, this rotating and tilting massage head ensures optimal performance and relaxation. Say goodbye to limitations and embrace the versatility of this advanced technology for an enhanced skincare routine.
RED LIGHT THERAPY 630NM: Red light therapy devices designed for facial use emit low-level red or near-infrared light wavelengths. When applied to the skin, these wavelengths penetrate the deeper layers and stimulate cellular activity. Red light therapy can help improve collagen production, reduce the appearance of fine lines and wrinkles, promote wound healing, and enhance overall skin rejuvenation.
BLUE LIGHT THERAPY 465NM: Blue light therapy devices for the face are primarily used to address acne and related skin conditions. The specific wavelengths of blue light target the bacteria responsible for acne breakouts, reducing their presence and minimizing inflammation. Blue light therapy can be a valuable addition to skincare routines for those struggling with acne-prone skin
MICROCURRENT THERAPY 126MA, 210MA, AND 280MA: Microcurrent therapy devices designed for facial use deliver gentle electrical currents to the muscles and tissues of the face. This therapy helps stimulate circulation, improve muscle tone, and enhance the production of collagen and elastin. Microcurrent therapy can result in improved facial contour, reduced appearance of sagging skin, and a more youthful complexion
HEAT THERAPY 38-45°C TEMPERATURE CONTROL: Heat therapy devices for the face provide controlled heat to the skin's surface, promoting increased blood circulation and relaxation. The application of heat can help open up pores, allowing for deeper cleansing, improved absorption of skincare products, and overall skin revitalization. Heat therapy devices are often used in facial treatments to enhance the efficacy of skincare routines.